Jesica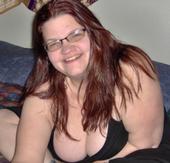 Jesica has been rockin' and rollin' in The Fort as a radio junkie for about 10 years.

"I love working in radio and feel very fortunate to have a job I LOVE to go to every day," says Jesica. She enjoys spending time with her family, including "the old man," son, daughter, and "all my amazing friends!"

She loves live music--big or small, the local music scene--and supports it all she can because as she says, "If we don't support our local music who will?"

Email Jesica about your upcoming show at radiojesica@gmail.com and she'll get it on the Concert Calendar during the noon hour on Mondays, Wednesdays, and Fridays.